Any given Google search can give you a thousand and one list of anti-inflammatory foods. Specific foods here, herbs and teas there, and the occasional supplement thrown in for good measure.
As the Anti-Inflammatory Diet is my jam and I walk the walk, this tends to be frustrating for me, because committing to this type of diet isn't just for kicks. If it's not for the general good health benefits and disease prevention, it's because you're trying to control or decrease inflammation in the body. That comes with a condition that you could pay big time for if you don't manage it, or chronic pain. Neither are fun.
Which is why the half-ass efforts on the parts of those lists give me endless grief.
Instead, let's delve into the science-backed most anti-inflammatory foods list.
What causes inflammation?
Let's start out with what actually causes inflammation.
Your immune response is activated when your body is exposed to harmful agents such as viruses, bacteria, poisonous substances, or when you are injured. Inflammatory cells and cytokines are sent out by your immune system as first responses, stimulating additional inflammatory cells, which is acute inflammation.
These cells initiate an inflammatory response to trap microbes and other harmful substances or start recovering the wounded tissue. Pain, swelling, bruising, and redness may happen due to this.
However, inflammation has an impact on physiological systems that are not visible when poor lifestyle habits turn into low-grade inflammation that leads to chronic inflammation.
If left untreated, chronic inflammation can cause your immune response to attack your body's surrounding cells and organs, causing an increased risk of diseases including autoimmune conditions, metabolic syndrome, diabetes, heart disease, cancer, and rheumatoid arthritis.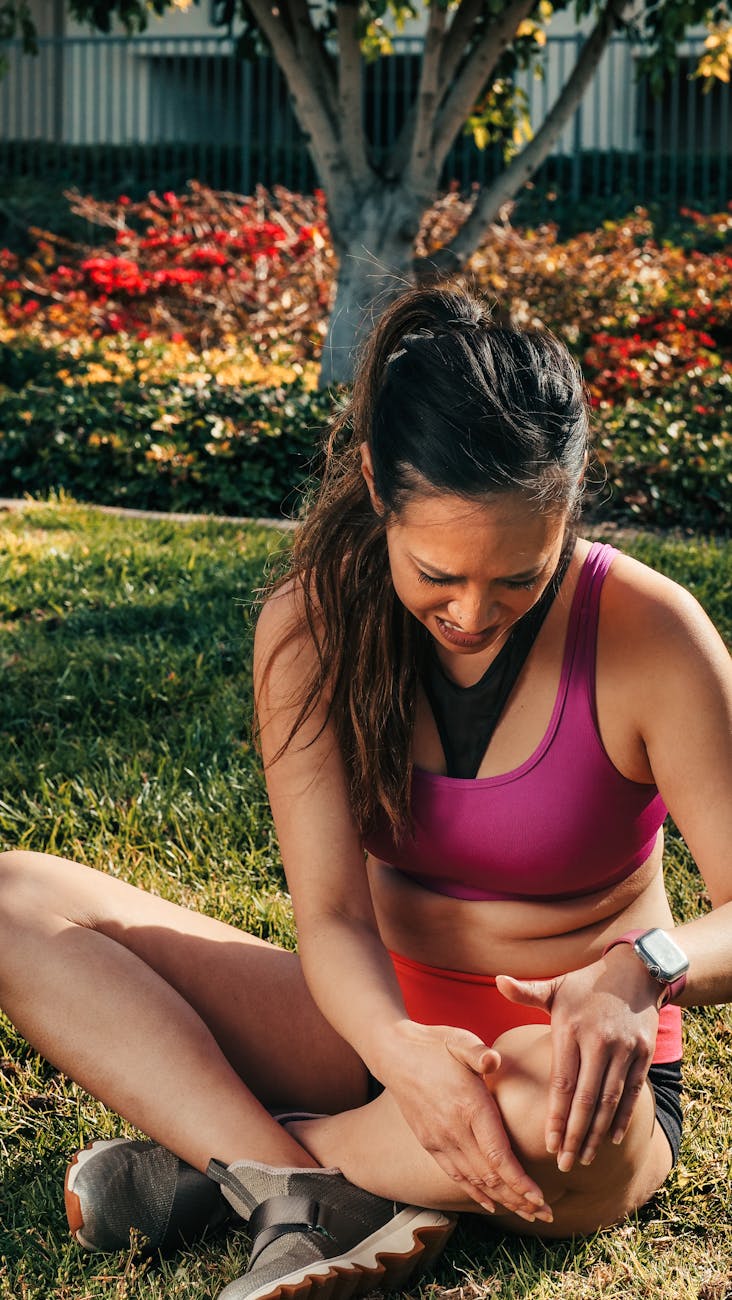 How to protect yourself from chronic inflammation
Although we're still hopeful in this day and age that there's a magic pill to solve any health woe, the truth is that most health issues, and maintaining good health come down to a myriad of factors. The same is true for managing chronic inflammation.
In my practice, I promote what I call the CORE 4. These are the four factors of promoting a healthy lifestyle that help protect yourself from chronic inflammation and promote phenomenal health.
These are:
Calm: stress management
Oscillation: daily movement
Rest: your sleep, and
Eat: consume healthy foods
As a nutrition specialist, I primarily focus on what we eat, but the other 3 are extremely important factors as well since they all work synergistically.
That being said, since you gotta eat to live, and you eat 3+ times a day, I advise making healthy changes in this arena as a first step.
This includes dietary interventions like cutting pro inflammatory foods. These are highly processed foods, (which include processed meats, partially hydrogenated oils–also known as trans fats, and refined carbohydrates) and replacing those with a diet rich in nutrients like whole grains, lean protein, a ton of fruits and vegetables.
Also, since blood sugar regulation affects so many other systems in the body (including energy levels), I truly feel a diet comprised of anti inflammatory foods is the first and best place to start in protecting yourself from, or managing, inflammation.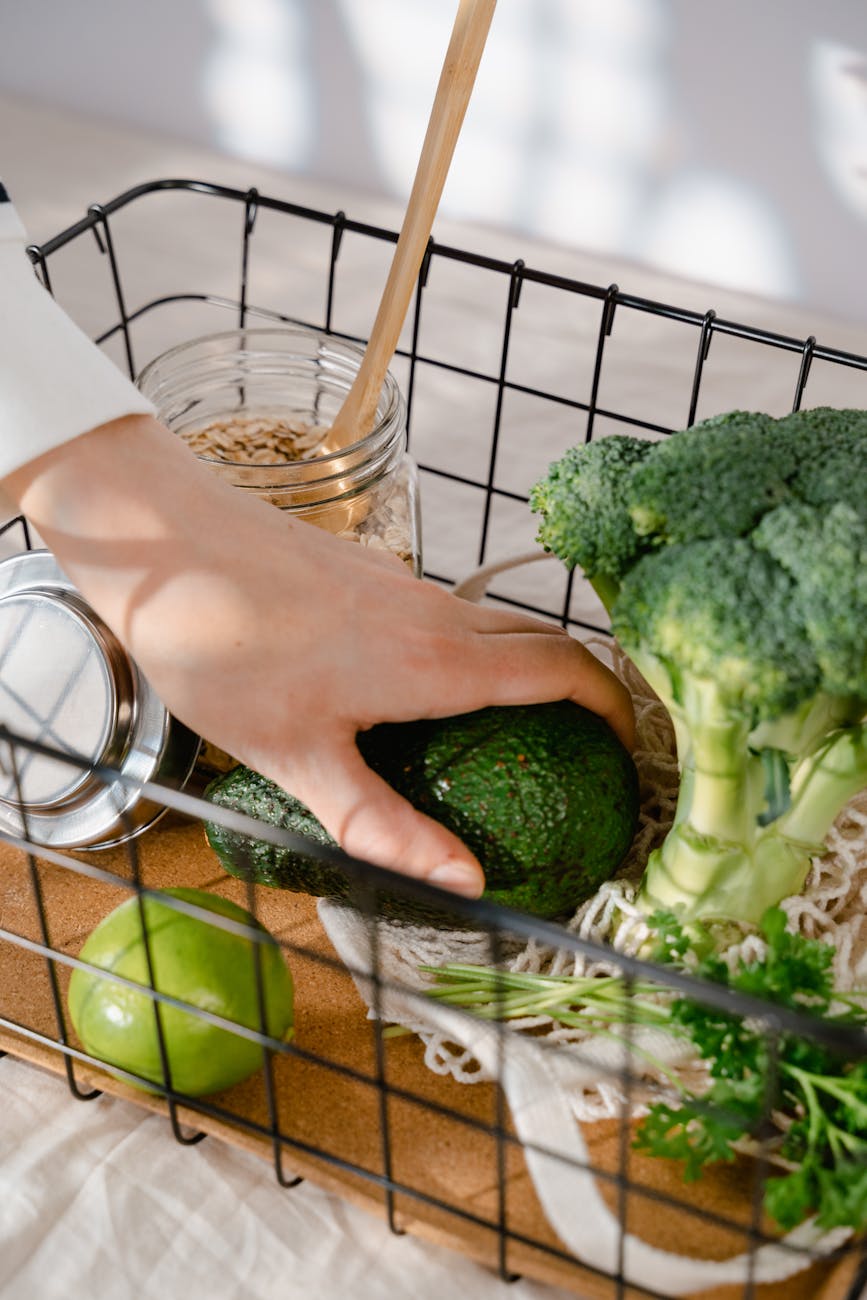 Foods that fight inflammation
As an Anti-Inflammatory Diet at it's core is based on the Mediterranean Diet, you may notice that this is the first place to start. It's become one of the most studied diets of the last two decades and has, by far, gained favor by the medical community for its ability to reduce inflammation and manage blood sugar levels, not to mention the plethora of other conditions it can either manage or help prevent.
These include managing rheumatoid arthritis, autoimmune disorders, high blood pressure, preventing cardiovascular disease and heart disease and even alzheimer's disease.
So let's get into the list of foods that contain the most anti-inflammatory compounds by category.
(*Note that this is not an all-inclusive list of foods on the Anti-Inflammatory Diet. It is a list of the MOST anti-inflammatory foods from each food category.)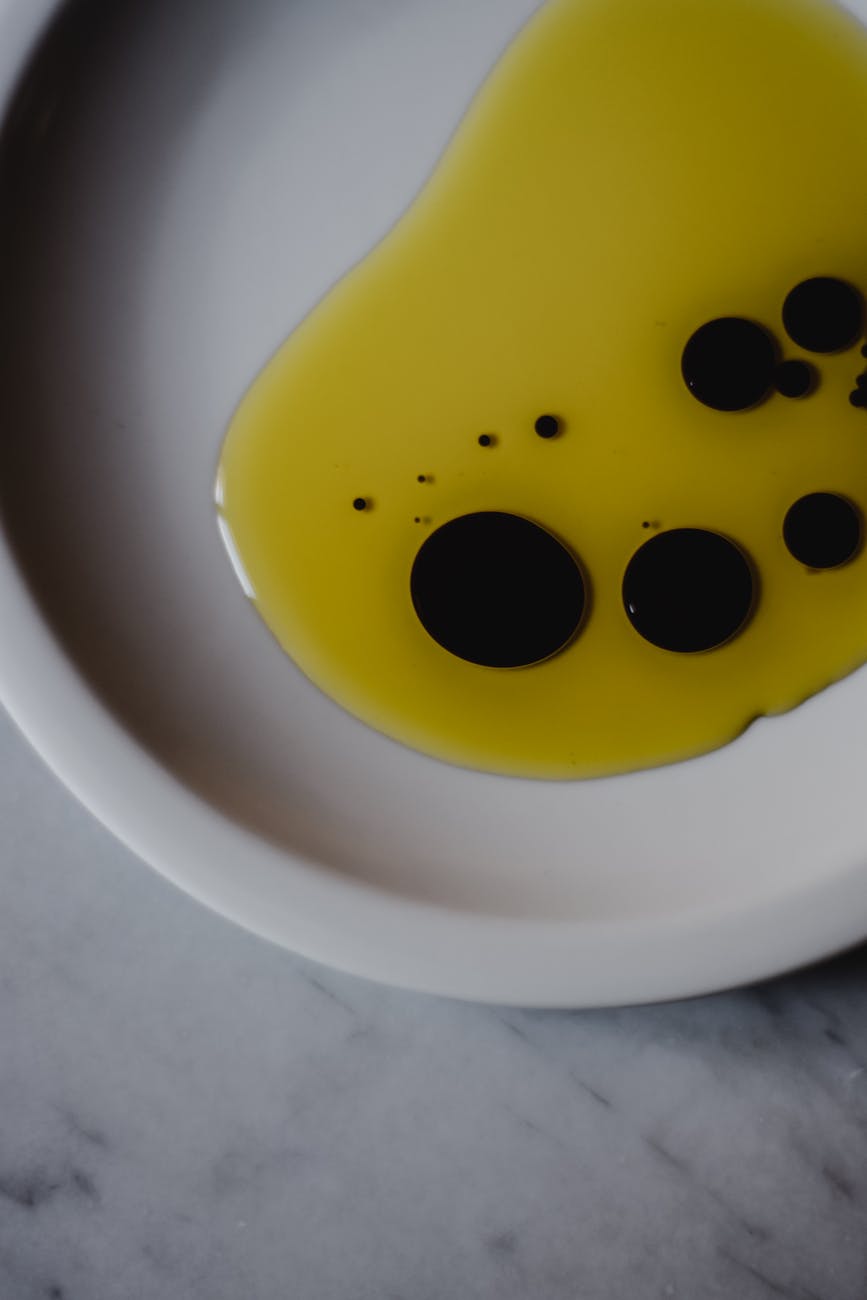 Healthy fats
Monounsaturated fats
The typical Mediterranean foodstuff is made from extra-virgin olive oil that has anti-inflammatory effects in some areas. High monounsaturated fat (74% fat total) does not cause plaque in the arteries like saturated fat and contains anti-inflammatory chemicals.
Avocado oil (like olive oil) is also mono-rich and packed with nutrients and vitamins. Avocados also give the added benefit of fiber, which can also help control inflammation.
*In choosing olive oil and avocado oil, look for expeller-pressed. Extra virgin olive oil is a great choice, and its recommended that you find a brand that is sourced from California.
Polyunsaturated fats
Polyunsaturated fats have also been shown to reduce inflammation at a therapeutic level. These are your omega 3 fatty acids that have become such a popular topic, as they balance inflammatory omega 6 when in the correct ratio in our diets. Omega 3 fatty acids can be found in:
fatty fish like mackerel, tuna, sardines, and salmon
walnuts and many other nuts
flax seeds
chia seeds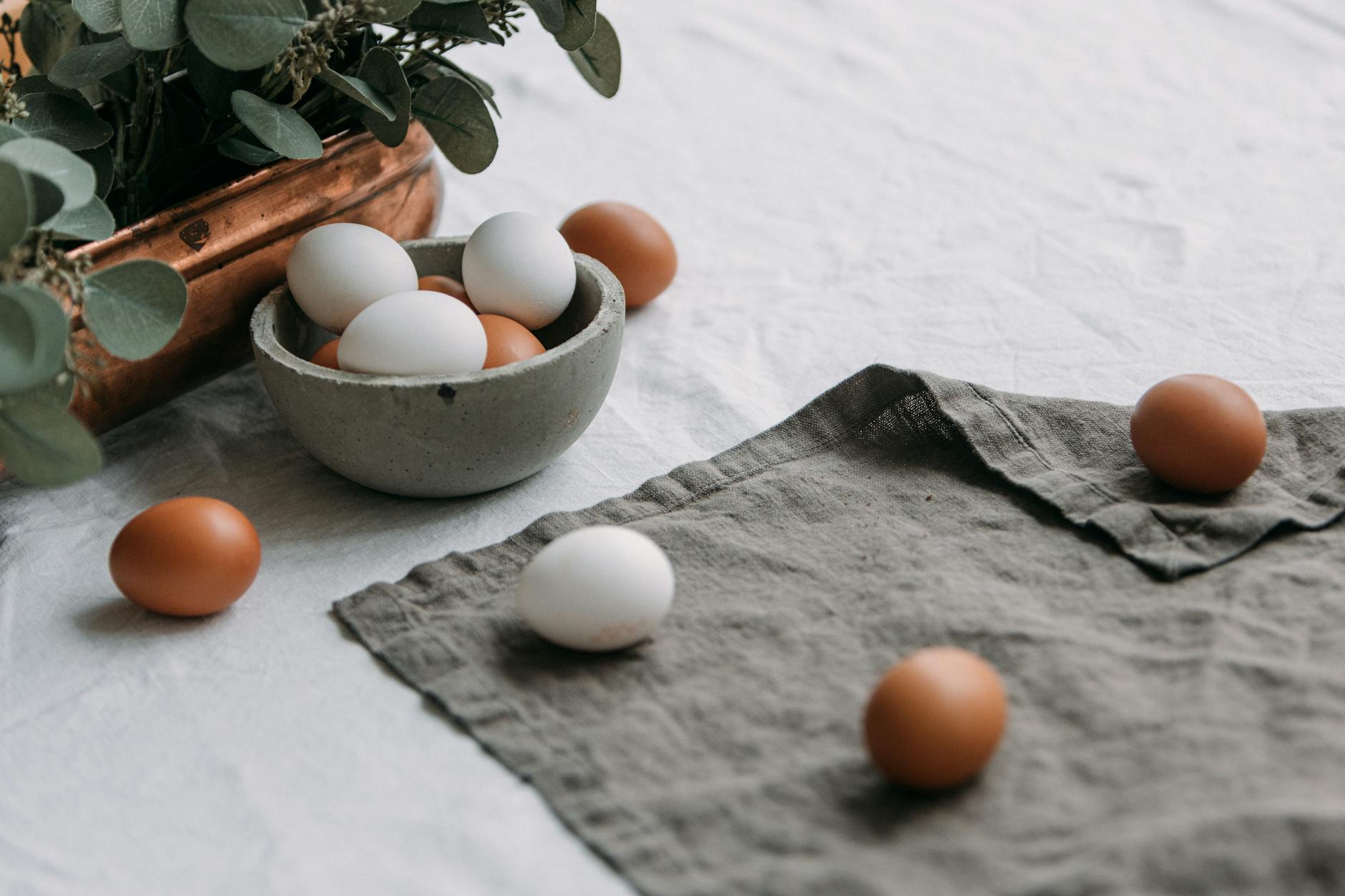 Healthy proteins
Proteins that are anti-inflammatory can come from one of two sources: animal-based or plant-based.
Cold-water, fatty fish: anchovies, tuna, salmon, mackerel (wild-caught, not farmed)
Eggs (organic)
Soy (organic): Non-organic soy is heavily sprayed with glyphosate which has been shown to be toxic and inflammatory.
Healthy carbohydrates
There are many sources of carbohydrates that fight inflammation. Listed in the general Anti inflammatory diet you'll find that whole grains and many other vegetables are included. Although whole grains do have anti inflammatory benefits, the science is still a bit conflicting of their ability in fighting inflammation. (This is not to say that they promote inflammation.)
Non-starchy vegetables
As blood sugar levels can affect inflammation in the body, I always advise choosing loads of non-starchy vegetables first when planning meals. These vegetables are whole foods that have nutrient-rich polyphenols and phytochemicals that are potent antioxidants and fight inflammation.
It's always recommended to 'eat the rainbow' because each color in plants is indicative of different groups of polyphenols. Getting a variety of these helps your body get the different types that it needs to keep your systems healthy.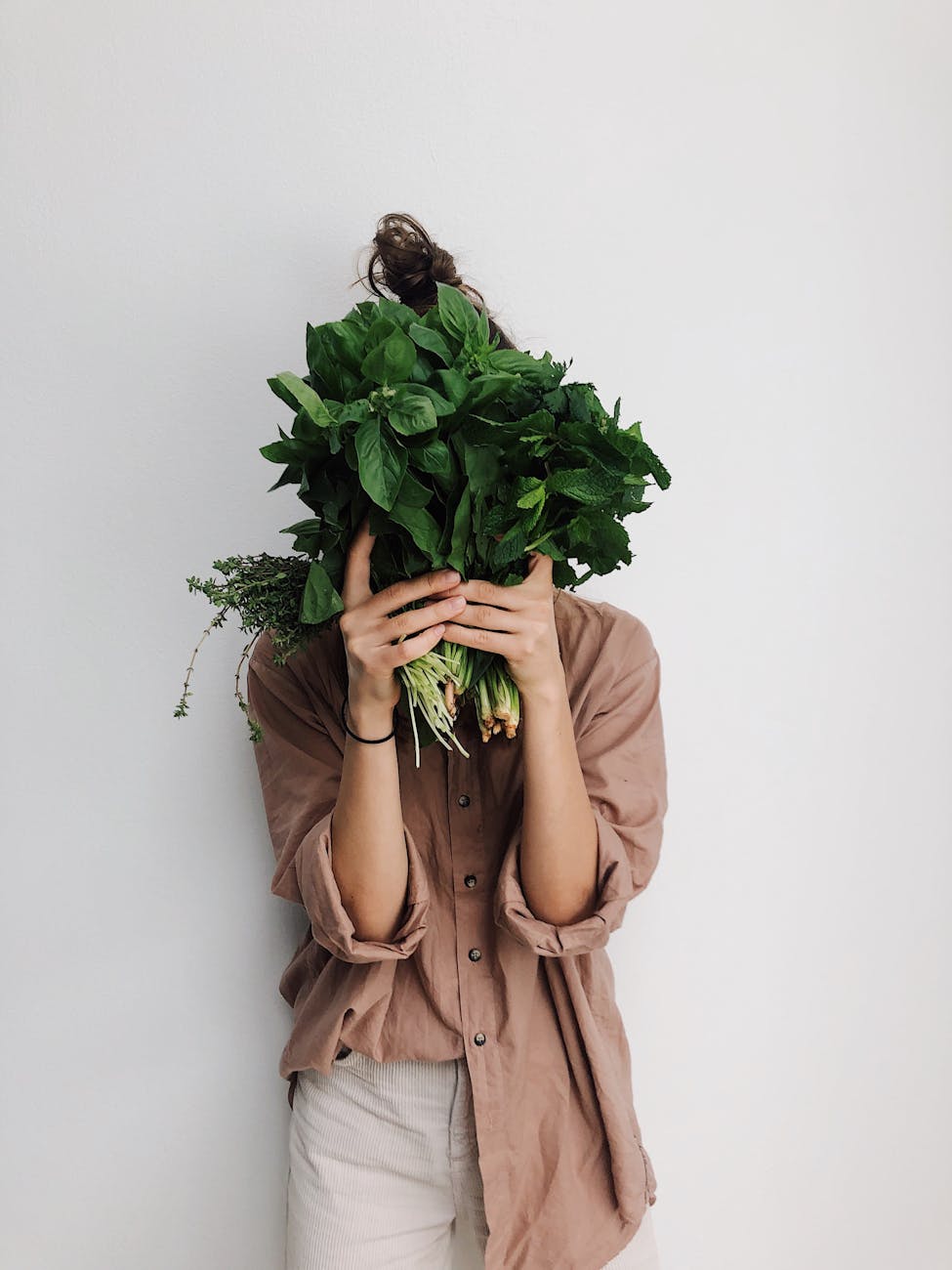 Here are the top-recommended non-starchy vegetables:
Dark leafy greens: kale, spinach, arugula, collard greens, mustard greens
Red vegetables: tomato, red bell pepper, beet, radish
Cruciferous: broccoli, cauliflower, cabbage, brussels sprouts, bok choy
Starchy Plants
Starchy vegetables are ones that contain resistant starches. These food are packed with nutrients and fiber. The fiber combined with resistant starch is what creates this magical environment in the gut that reduces inflammation.
Caution should be given in overdoing it with fruits, though: They do still contain natural sugars that can cause a rise in blood sugar levels. Higher blood sugar is inflammatory, so it's important to find a balance of satisfaction while being prudent.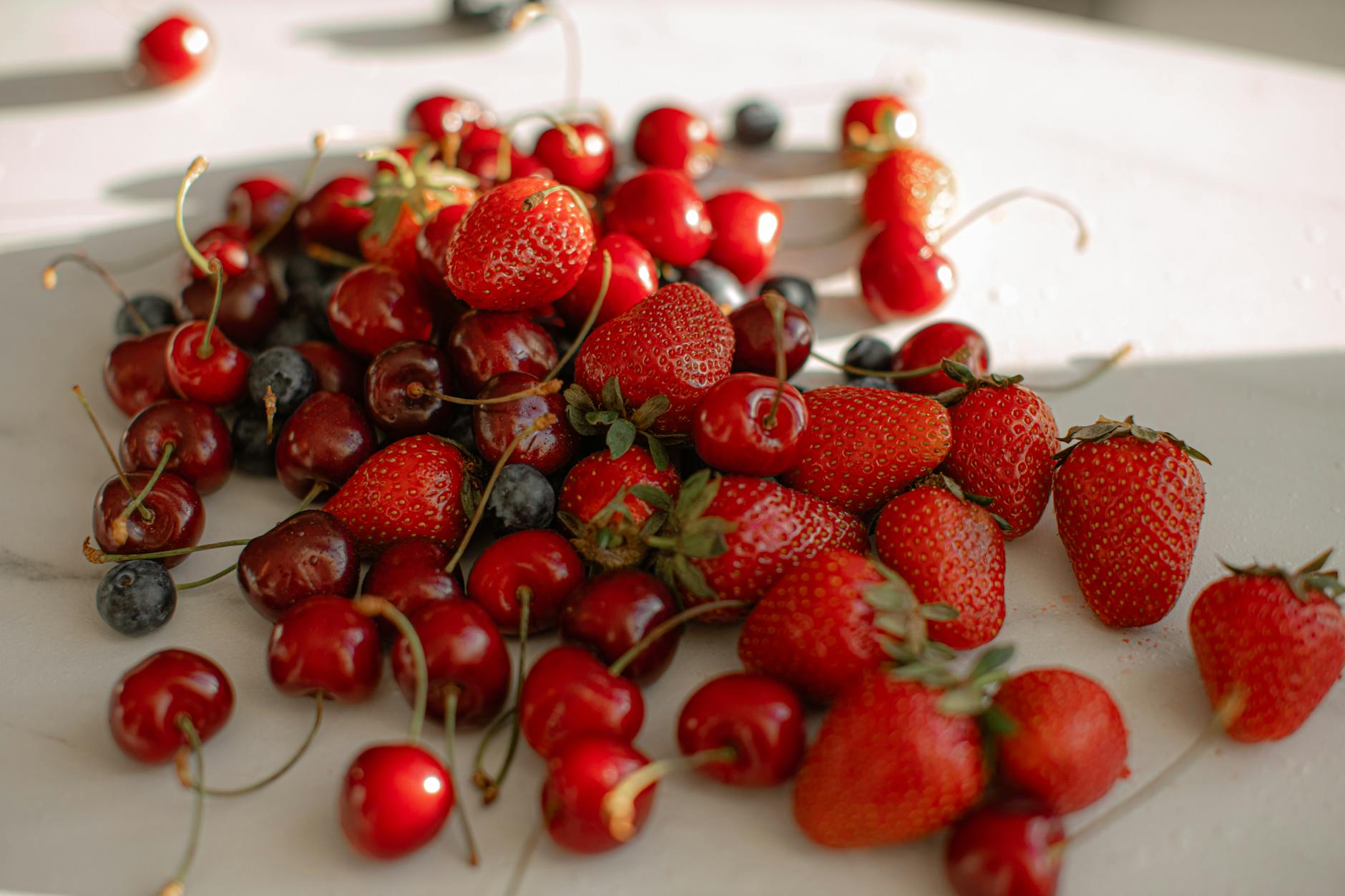 Colorful fresh berries
The antioxidants found in berries help maintain a healthy immune system, and the resistant starches and fiber in fresh berries give an even bigger boost of anti-inflammatory power. The best choices are fresh, as the resistant starches break down as soon as they are cooked:
blueberries
strawberries
raspberries
blackberries
tart cherries
pomegranate seeds (not technically a berry, but a fruit with really powerful anti-inflammatory compounds)
Nuts and seeds
Nuts contain a great deal of nutrition including vitamins and ellagitan (a kind of tannin). They also contain a combination of monounsaturated polyunsaturated fats that decrease inflammation. The best options include:
Walnuts
Almonds
Hazelnuts
Pecans
Pistachios
Seeds like chia and flax (already mentioned)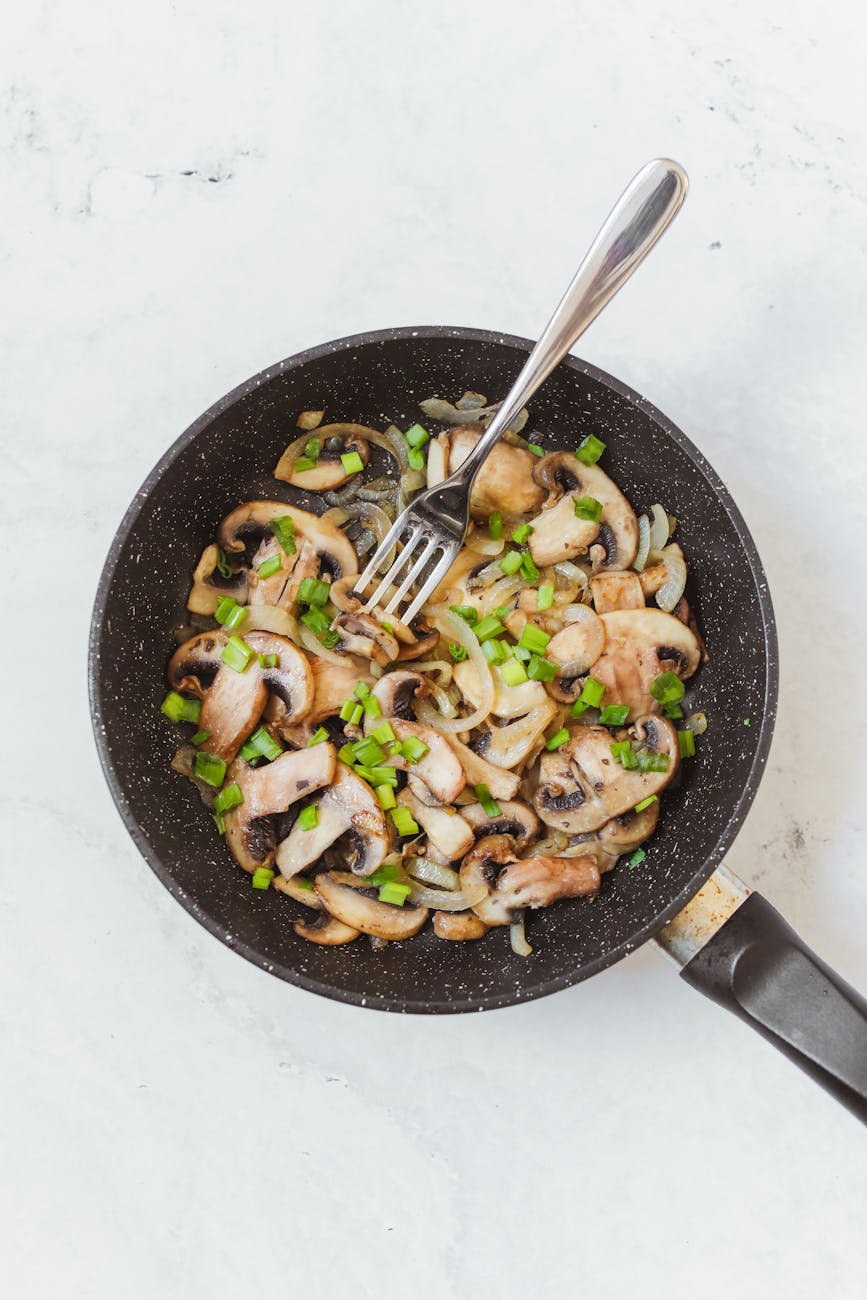 Mushrooms
Mushrooms have antiseptic properties, are full of fiber, and are one of the few dietary sources of Vitamin D. Although chaga mushrooms are thought to be the most anti-inflammatory, they can be difficult to find in the grocery store. If you're adding mushrooms to a dish, any type at the grocery store will be beneficial.
Herbs and spices
Some herbs and spices have anti-inflammatory properties and can block inflammatory cytokine activity. The most anti-inflammatory options are:
Turmeric
Probably the most well-known anti-inflammatory spice, this ingredient contains curcumin, along with over 300 other active compounds, that acts as an anti-inflammatory nutrient.
Holy Basil
Also known as a delicious and fresh herb to cook with, holy basil also has potent anti-inflammatory properties. It has a slightly bitter and spicy flavor, so if that puts you off, it's also available in supplement or tea form.
Ginseng
Typically considered a more Asian supplement, ginseng has been used for thousands of years for a myriad of health issues, including the reduction of inflammatory markers.
The thing to know about ginseng is that there are two main types: Asian (Panax ginseng) and American (Panax quinquefolius). If you need more energy, Asian ginseng is more beneficial, while the need for relaxation would call for American ginseng.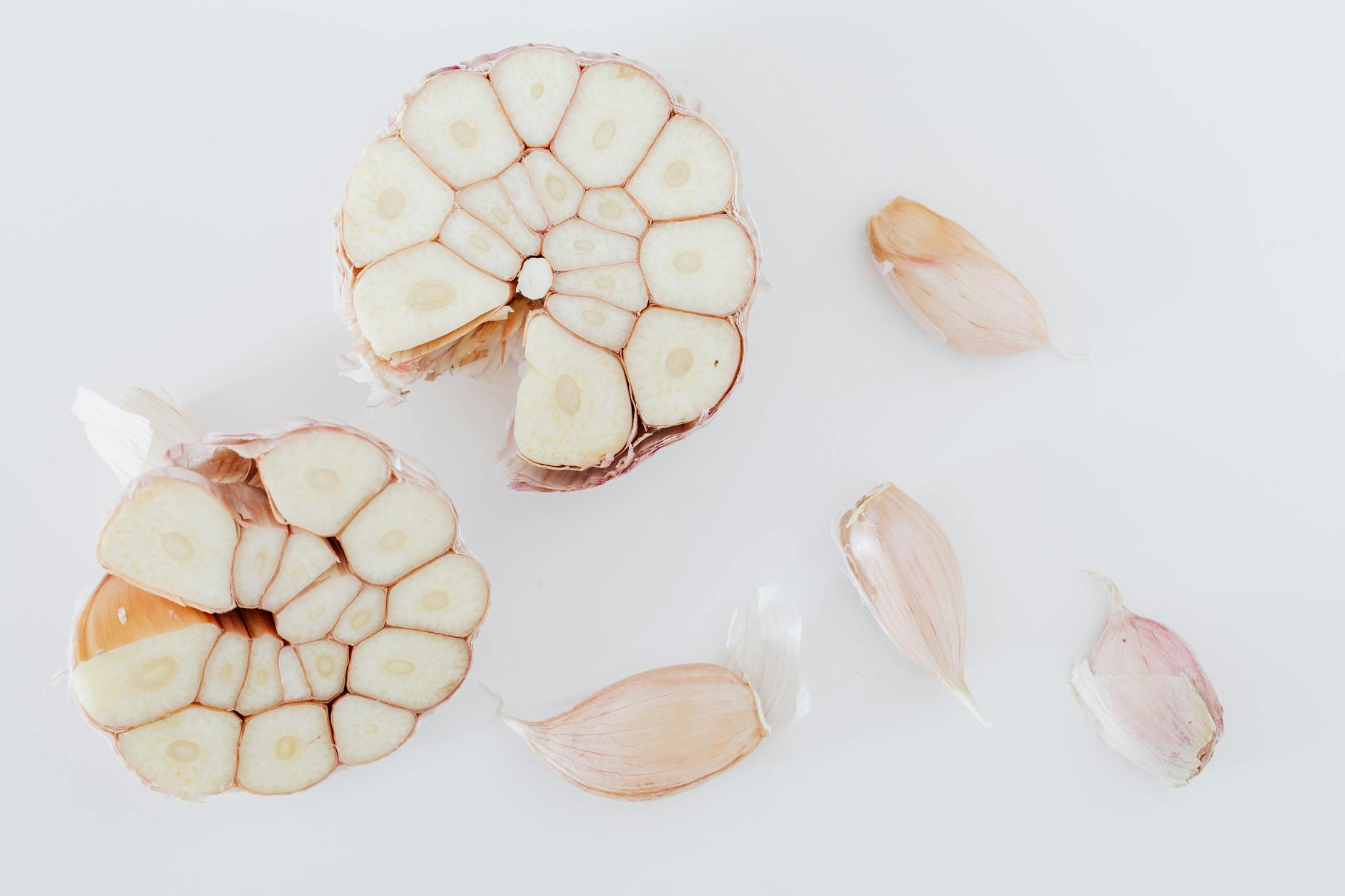 Garlic
Not only is garlic delicious, but its compounds are also highly effective at boosting antioxidants as well as pulling inflammatory markers down.
Cardamom
Cardamom has been shown to be highly antioxidant and anti-inflammatory in multiple studies. Although cardamom is traditionally used in Asian-flavored dishes, it can also be found in supplement form.
Black pepper
Although black pepper is a staple seasoning in most households, it actually holds powers beyond flavor. Its main compound is called piperine, which reduces inflammation in the body. As an added bonus, black pepper also increases the bioavailability of other beneficial supplements, making it a must for every meal.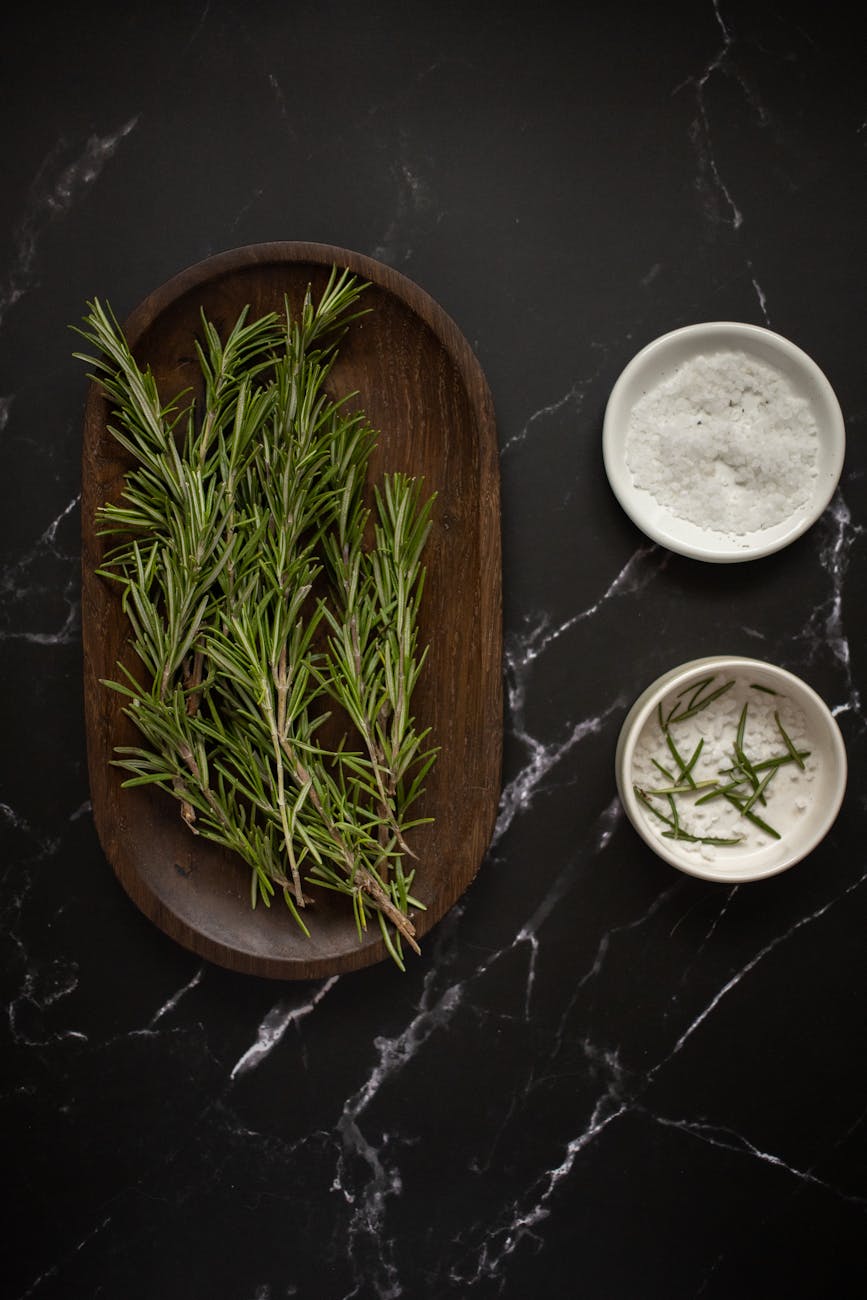 Rosemary
Delectable fragrance aside, rosemary contains a dense combination of polyphenols shown to be beneficial for many inflammatory conditions (including joint pain and stiffness, asthma, arthritis, and skin conditions) due to its anti-inflammatory properties.
Cinnamon
Although there are two most well-known types of cinnamon (Ceylon and Cassia), only Cassia (the kind you can find in the grocery store) was found to reduce both inflammatory markers CRP and MDA.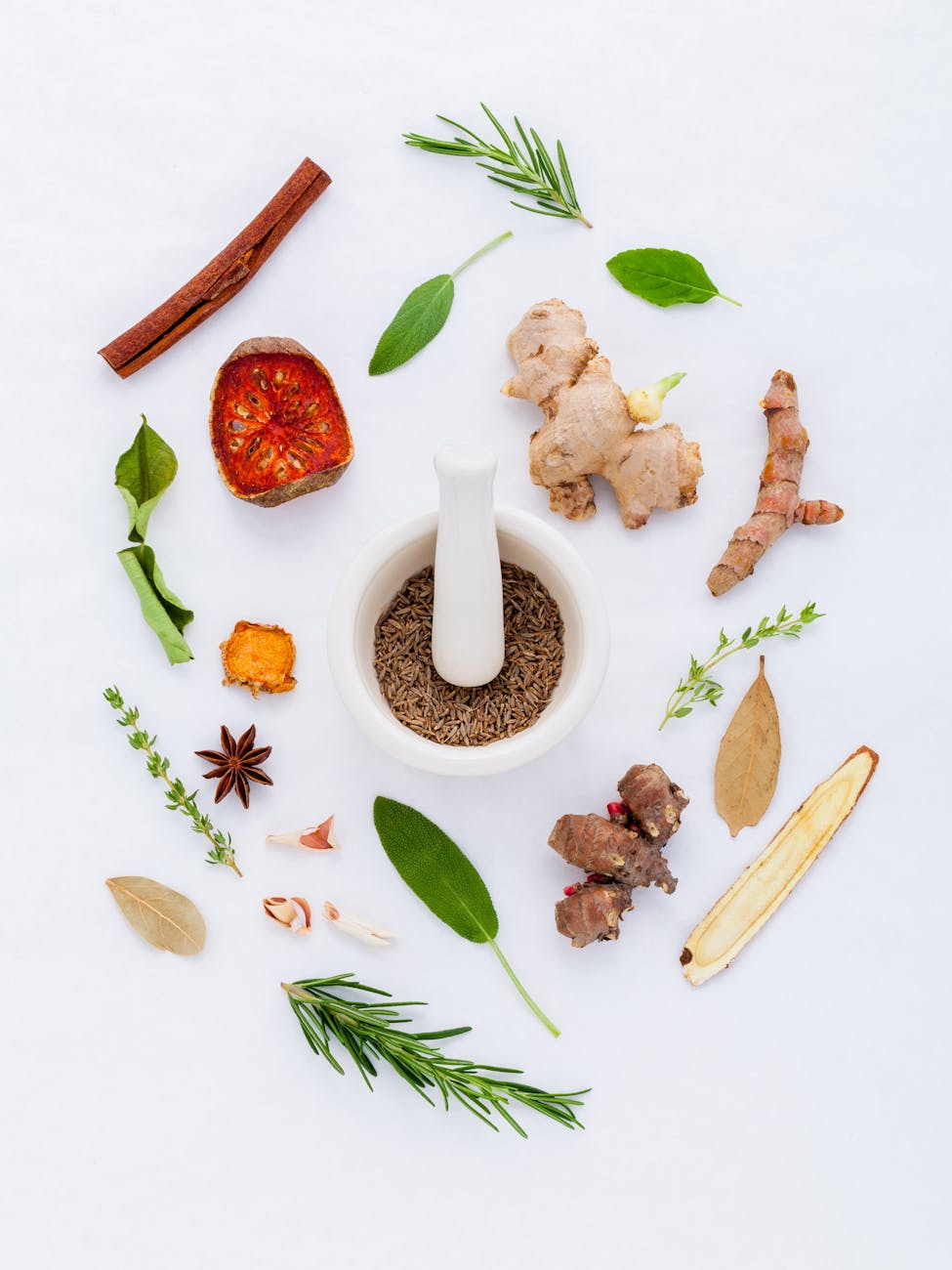 Ginger
Last but not least in herbs and supplements is ginger. This spicy but sweet ingredient contains over 100 active compounds that squash inflammation in the body. It's prevalent in Asian dishes, but can be taken in supplement form as well.
Dark chocolate
Dark Chocolate contains antioxidants compounds. Flavonols are a tasty ingredient that helps to reduce inflammation and can also be useful for brain health. Choose 70% cacao to get the best benefits while avoiding added sugars.
Beverages
Coffee and tea contain many agents known for lowering inflammation, including EGCG (green tea) and chlorophyll.
Here are some things to remember about beverages:
Note that adding milk (dairy) will erase those benefits as the proteins bind to those antioxidants rendering them ineffective.
When consuming coffee or teas, be wary of turning a beverage with anti inflammatory agents into pro inflammatory compounds by creating sugary beverages. If you need these sweetened, add natural calorie-free sweeteners like stevia, monk fruit, or erythritol.
Some insight on how an Anti-Inflammatory Diet Works
As previously mentioned, an Anti-Inflammatory Diet is based on the Mediterranean Diet at its core but goes a few steps further to refine it based on your unique needs that may include losing weight, preventing weight gain, managing a specific condition, as well as any intolerances, sensitivities, or allergies you may have.
The first best general recommendations to reduce inflammation in the body in order to prevent chronic diseases are to cut out sugarand processed foods, then move on to refine your dietary style further. For some this may mean an elimination diet.
Get started refining your Anti-Inflammatory Diet with the Quick-Start Guide! 👇